Property Management & Building Maintenance Services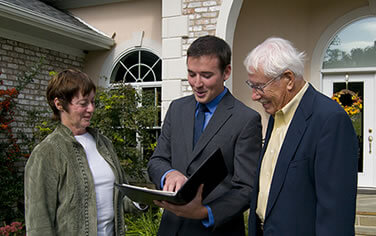 Are you a property manager or HOA administrator? Let our experience and expertise in property management and building maintenance services make your job easier.
Our company provides valuable building maintenance services and prompt response time to property managers. We focus on our area of expertise to allow you to focus on your other responsibilities as a property manager. Our year-round staff of factory-trained service technicians are qualified to fulfill any repair needs on the day of your appointment.
Adams Roofing Professionals, Inc has a 48 hour response time to completion to keep your property up and running.
We offer the following building maintenance services:
Soffit and Fascia
Wood Work
Skylights and Solar Tubes
Power Washing and other cleaning, etc.
Maximize Property Value with Preventative Maintenance
Consider setting up an account with us to take advantage of all of our services. Familiarity with your property(s) allows our service technicians to keep up with the necessary preventative maintenance to maximize property value and lengthen roof life. We will tailor services to your specific needs and accommodate any requests within our ability. You'll be happy to have us on your team, especially during the unpredictable wet spring and cold winter months of the Chicago area.